Epic Loads Guild Master [0.03 UPDATE]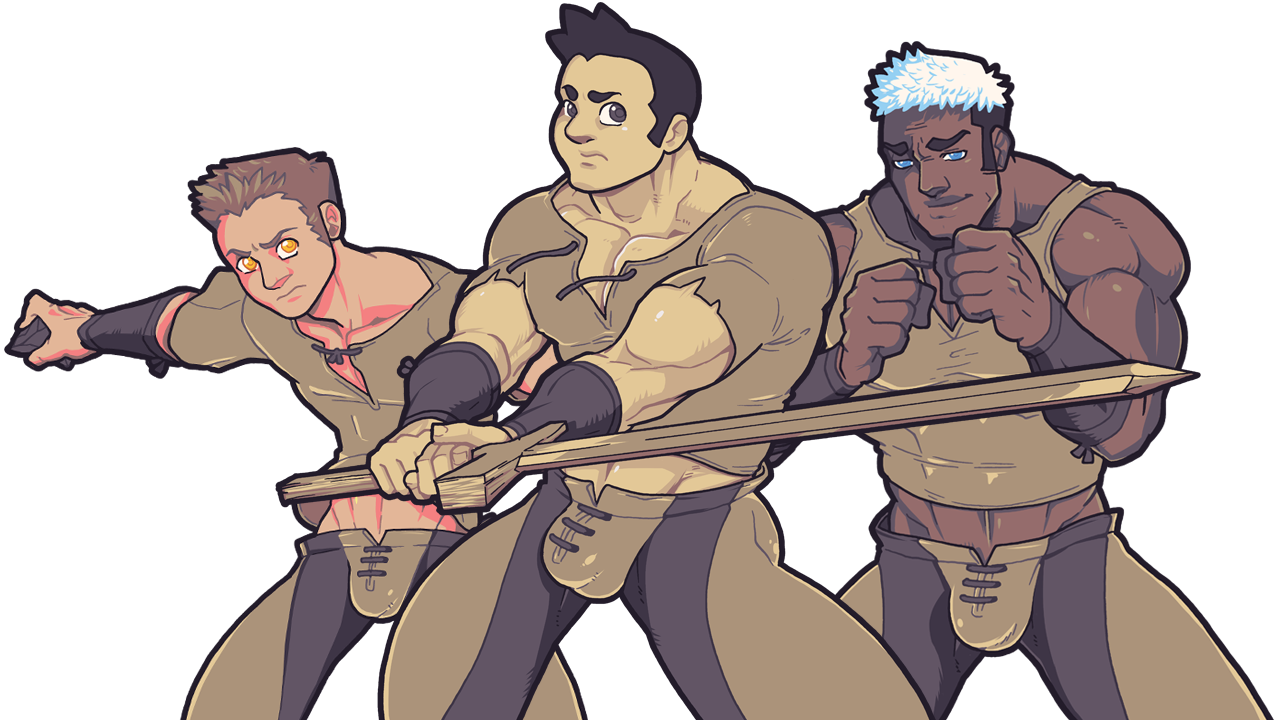 the Epic Loads Guild Master is an rpg with Hero Gacha-Mechanics, Dating Simulation and Mini-games! You'll help Heric raise a large - and handsome - band of heroes and save the world from the Gnosis, aliens with incredible power who threaten the world of Atlas. May your sword never falter, and your body endure. For Virildom!
!! THIS GAME HAS NSFW CONTENT - For mature audience only !!
♦ 0.03 Update index
- The Updated version of the Demo is finally here and just in time for XMAS!
- The experience is more linear, but many elements were polished.
- MAC version Available!* (reported issues, working on fix)
- 0.035 will drop SOON, and will allow players to play multiple runs of the Demo Dungeon with new recruits!
♦ Things I'll be working to include in 0.04
- Dating System!
- Evolving Units!
- Hiring Shopkeepers!
( Blacksmith, Farmer, Chef, Alchemist, Jeweler and Tailor )
- Mini Games!

If you like where this project is heading, please consider supporting me on my Patreon! ( There's about 300+ posts there too, so it's a win win!)
Enjoy! Lots'a'Luv, PPmaq ♥
Download
Click download now to get access to the following files:
ELGM Demo 0-03 (Windows).zip
791 MB
ELGM Demo 0-03 (MAC).zip
921 MB