Epic Loads Guild Master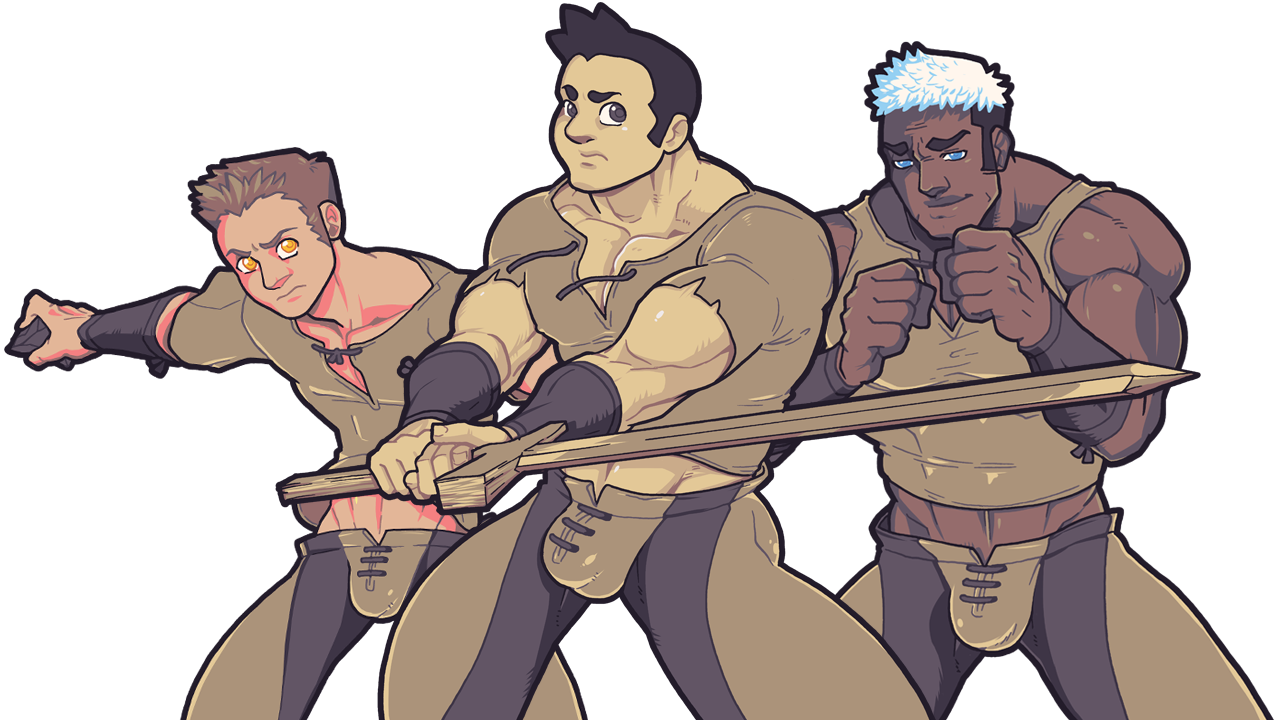 the Epic Loads Guild Master is an rpg with Hero Gacha-Mechanics, Dating Simulation and Mini-games! You'll help Heric raise a large - and handsome - band of heroes and save the world from the Gnosis, aliens with incredible power who threaten the world of Atlas. May your sword never falter, and your body endure. For Virildom!
!! THIS GAME HAS NSFW CONTENT - For mature audience only !!
♦ The second ELGM demo build is here, featuring:
- Opening sequence (80%)
- New Dungeon Encounters, Both NPCs and Gnosis.
- 14 Unique Hero Units.
- Items, Armor and Weapons to collect.
- !OBLIGATORY TENTACLE CUTSCENE!
♦ Things I'll be working on for the next demo:
- Dating System
- Evolving Units
- Illustrated Menu ( Unit Profiles, Items, Save Slots )
- Hiring Shopkeepers
( Blacksmith, Farmer, Chef, Alchemist, Jeweler and Tailor )
- Mini Games
As always, THANK YOU SO MUCH for being a Patron!
Enjoy! Lots'a'Luv, PPmaq ♥
Install instructions
Steps for INSTALLATION
1. DOWNLOAD GAME
2. Unzip the File ( You'll need Winrar, Winzip, 7-zip or any other unzipping software)
3. Inside the folder click [ELGM - DEMO 020.exe]
4. Insert PASSWORD (if prompted): GN0SIS
5. Enjoy the game!